Welcome to the home of N64TITLE...!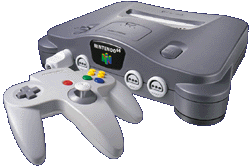 New PERL version available. Download PERL N64TITLE v1.1
Shift-click it to download. This is barely tested so use at your own risk, or wait for newer versions.
Disregard everything below if you use this PERL version.

---
Who can run it?
This script is for UNIX shells; /bin/bash, bc, and dd are required. You must also have writeable privs on /tmp.

What's it do?
It lists N64 ROM image's TITLE, MANUFACTURER, LANGUAGE, and SIZE.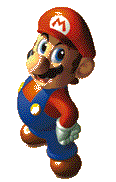 Where do I get N64 ROM images?
Only N64 developers have these.

Where can I get this shell script?
Right here.. N64TITLE v3.2.

I want to develop my own better tool, which bytes contain the info??
View the HACKERS information.

Who wrote this piece o' crap, and who do I complain to??
Just send a comment to Kyoo

Images are probably copyrighted by Nintendo of America.